Got plans for the Solar Eclipse?
We are compiling Eclipse happenings in the Augusta Road area. If you want to add an event or party to the list please email onlyonaugusta@gmail.com. We will send out the full list to our news subscribers and post here on our site. Do you get the Augusta Road Gazette? Receive current news from Augusta Road Business Association. Just subscribe here.
Here's the scoop on Eclipse happenings on Augusta Road!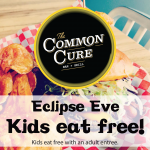 The Common Cure
Kids Eat Free night on Sunday 5-8pm!
Order one adult entree and get a kids meal free.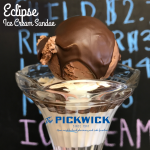 The Pickwick Pharmacy & Soda Fountain
Come in for an "Eclipse Ice cream Sundae" and Solar Sale of 25% off all gift items.
Enjoy a scoop of chocolate over a scoop of vanilla covered in chocolate syrup. Yum!
3219 Augusta Street

SAVVY and Vann & Liv at Capers Place
Eclipse sale: 20% OFF ENTIRE PURCHASE!
Visit us at 1803 Augusta Street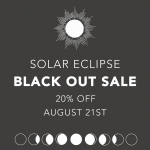 Vestique
Solar Eclipse "Black Out" sale at Vestique with 20% off all day with snacks!
1922 Augusta Street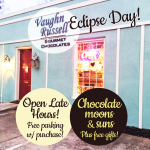 Vaughn Russell
Free Parking with Purchase! Chocolate Moons and Suns!
Open late hours and free Gifts!
401 Augusta Street

Second Time Around
We'll have eclipse cookies and a drawing for 2 50% off coupons!
1621 Augusta Street

Palmetto Olive Oil Co
Solar Eclipse Special
20% Off Dark Balsamics
Saturday, August 19th – Tuesday, August 22nd
2247 Augusta Street, Greenville, SC - Open Mon-Fri 10-6pm, Sat 10-5pm