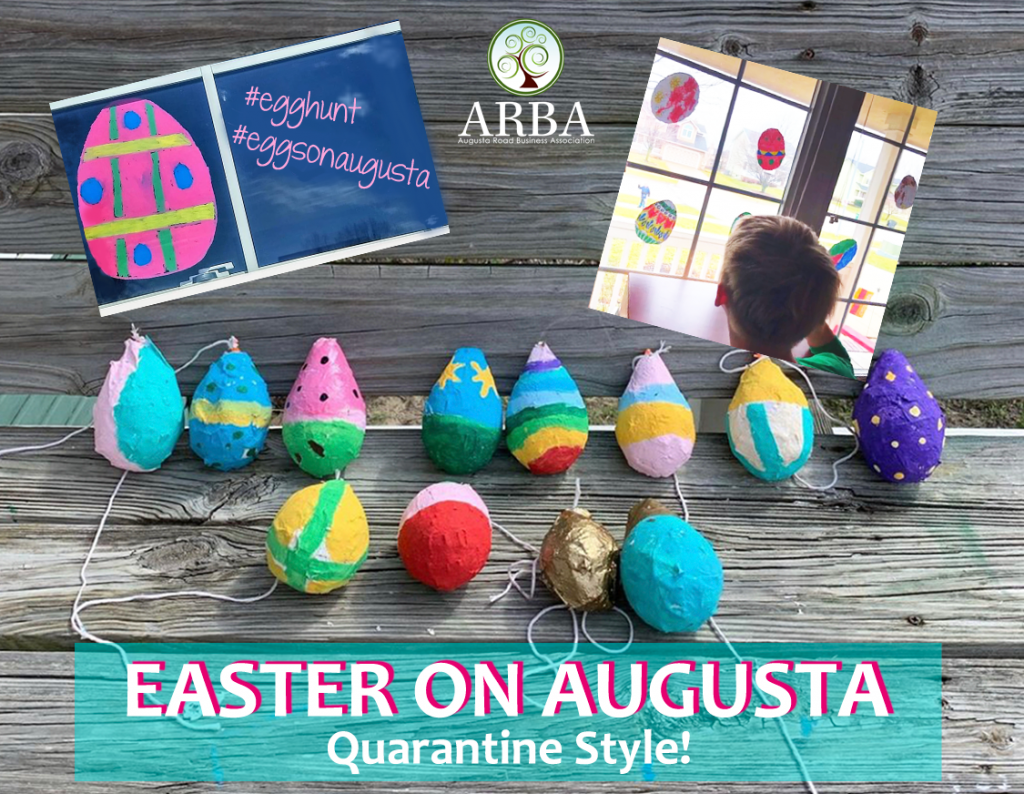 For those of you looking for bunny basket help there are some businesses on Augusta that can still help. For example, Vaughn Russell Candy Kitchen, The Pickwick and many others. Check out our Instagram, Facebook and Resource Guide.
#egghunt #eggsonaugusta
1. Make an egg. 2. Hang the egg. 3. Go egg hunt! No trips to the store for materials needed. Use plain paper or newspaper and get creative. Here are some eggs you can print and color or paint. Recipe to make your own paint. Tape to your window or hang from a tree. Just make them big enough to see!