INSTAGRAM CONTEST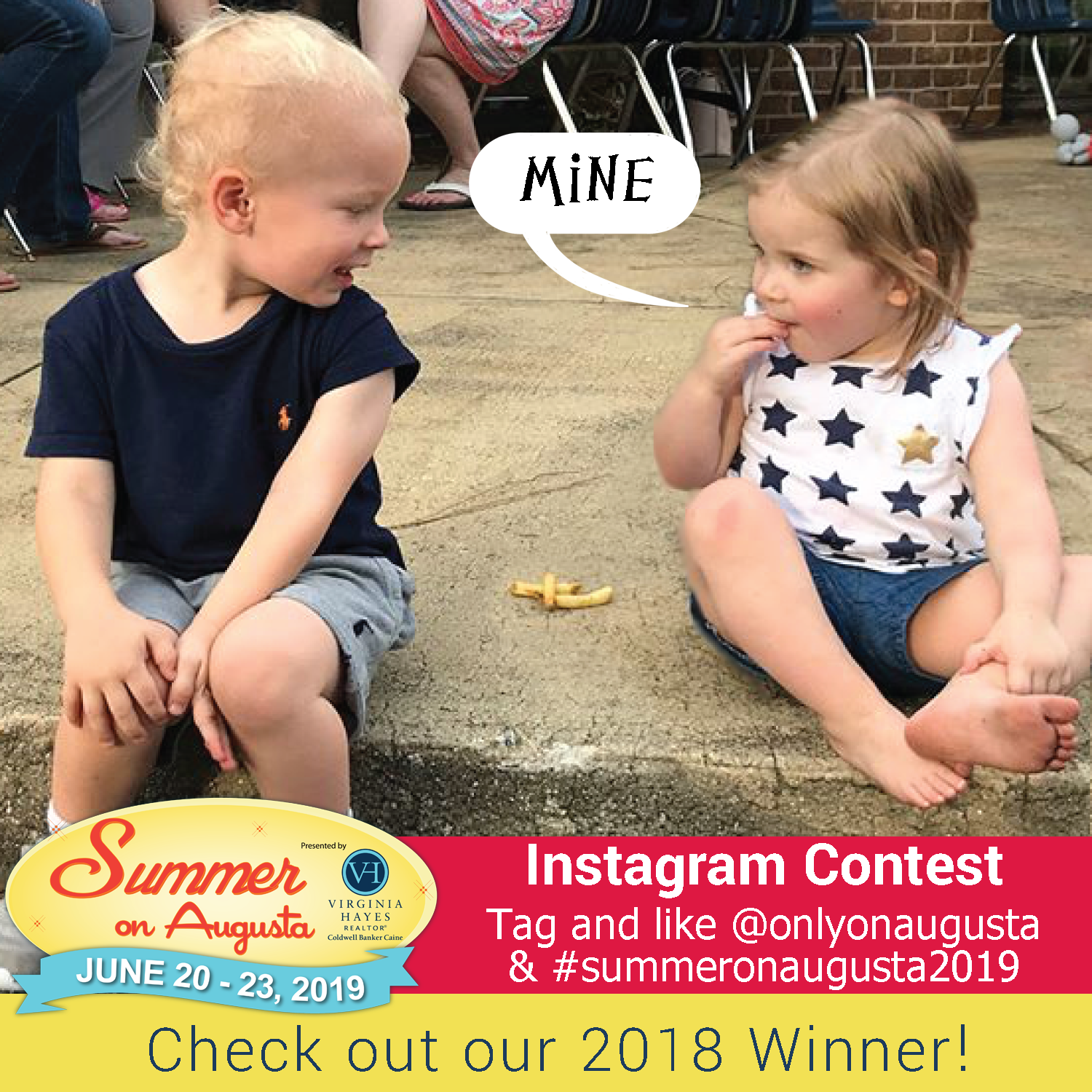 Post Photos while you are enjoying the festivities and tag and follow @onlyonaugusta and #summeronaugusta2022 to win gift certificates from businesses on Augusta Road. We love seeing your friends, family, pets and of course, selfies all while enjoying SOA. Check out our winner from 2018. It's still one of our favorites.
Bring on the posts!
Follow: @onlyonaugusta Tag: #summeronaugusta2022 and #onlyonaugusta
---
SHAG CONTEST
Sunday, June 19 during Shaggin' on Augusta at Augusta Village 1818 Augusta Street from 4-7pm.
Dancing for all ages to Beach Music by DJ David O'Quinn. The Shag Contest will take place about 5:30 pm. Make sure you come to cheer on the couples who have been working with Carolina Shag Club Intructors. The Shag Contest is sonsored by Kenneth Rhodes & Associates and United Community Bank. Enjoy Food, drinks, and adult beverages! BRING YOUR LAWN CHAIRS! LINK COMING SOON to find out all about the Shag Contest Contestants and Instructors!
2022 Contestants:
Mollie and Jay Sprague
Stephanie and Matt Covington
Page and Meric Gambel (dancing on behalf of Ashley and Patrick Thomasson)
2022 Instructors:
Dede & Jeff Ward
Suzie and Phillip Park
Jill and Steve Woodard
2022 Judges:
Gerald Medford
Elaine Cabaniss
Rusty Cabaniss