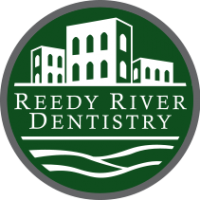 1803a Augusta Street, Greenville, SC, United States
At Reedy River Dentistry, we strive to deliver the highest level of dental care and enjoy making a positive difference in the lives of children, youth, and adults.  We aim to improve patient health, self-confidence, and overall quality of life by providing a professional, compassionate, and committed team for all your dental needs.  We are passionately committed to developing long-standing relationships and serving our community.
1 W Prentiss Ave, Greenville, SC, United States
At  Constantine Dental, we are dedicated to maintaining a standard of excellence.  Holding to this standard enables us to provide the quality of treatment our patients deserve.  We provide comprehensive treatment planning, combining restorative and cosmetic techniques to help patients achieve optimal dental health.  We understand that dental emergencies do not always occur during practice hours.  Should a dental emergency occur, we will make ourselves available to address your concerns and care for you as soon as possible. We realize that building trust takes time and that trust is vital in maintaining a long lasting relationship.  It is our primary focus to build a foundation of trust by treating each of our patients as individuals.  We are devoted to taking the time to listen to our patients' needs and to educate and inform our patients of their treatment options.  We aim to consistently provide our patients with the highest quality of care and to make each visit as comfortable and pleasant as possible.