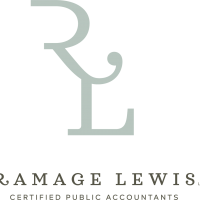 1310 Augusta Street, Greenville, SC, USA
Ramage Lewis LLC is a private client services firm specializing in tax planning and compliance for high net worth individuals and their related entities. Ramage Lewis serves as the critical tax advisor to not only the individual client, but also their multi-generational families. Our role provides integrated advice, collaborating with attorneys, fiduciaries, and investment advisors to ensure all wealth services are coordinated.
Ramage Lewis provides strategic and personalized counsel to our clients as they navigate business, financial planning, and related tax matters. Through our proactive and customized approach, our clients and their families know that the financial details, complex planning, and appropriate deadlines are covered. Our clients have relied on us across decades for technical, holistic, and timely counsel.
We are here to make life less taxing.
108 Frederick Street, Greenville, SC, United States
Having recently merged with Renita M Owens CPA, LLC, a firm previously located on Augusta Street and serving Greenville for over 60 years, Stokes & Company CPAs, a firm with 4 offices in Upstate SC and Western NC, specializes in monthly accounting, payroll, tax and year-round business advisory services for privately-owned business clients, as well as individual tax planning and preparation. The firm's focus commitment to working with small businesses is deeply rooted. Stokes' goal is to enable business owners to focus less on the day-to-day operations, and instead concentrate on growing their business and increasing revenue. We believe strongly that real people, making real connections with clients, yields real results.