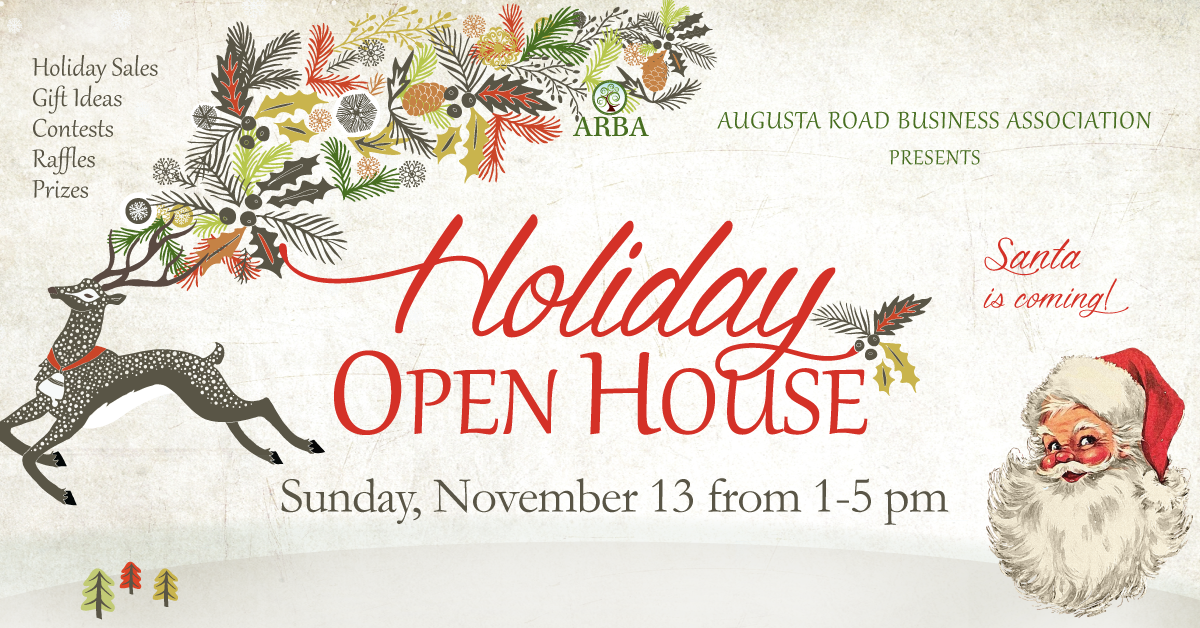 What is Holiday Open House? (scroll down for sign up form)
Holiday Open House has taken place each year since the mid-'80s. This year the celebration will take place on Sunday, November 13 from 1:00 to 5:00 p.m. Participating businesses host special events to celebrate the upcoming holidays. Shoppers can get in the holiday spirit with music, sales, door prizes, holiday treats, special gift ideas for Christmas, and much more.
As promised the price is now $165 to participate. We are doing a full page in Journal. Digital ads as well as social media posts and ads. As well as all event details on the website. Of course, we also have the yard signs and banners that go up the week before.
For your business to participate you must be a member of ARBA and agree to pay $165.
---
Payment must be made in full to ARBA this year AS SOON AS YOU RECEIVE INVOICE. The Journal will not bill individual businesses as in the past. Once you submit below ARBA will send you an invoice that must be paid upon receipt.
If you have questions for please contact Clair at 864-325-6534 or clairraymkt@gmail.com.
---
Will your business participate in Holiday Open House this year? Please fill out the form below.