Augusta Road Business Association introduces the first award nominations for Business of the Year in the Augusta Street area.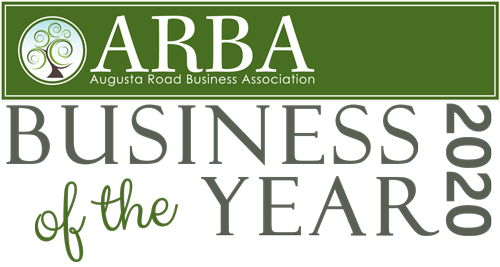 The winner will be chosen by the community. ARBA asks that they use criteria such as community involvement, customer service, and personal experience. Nominators will have to give at least one reason for voting in a particular business. The business with the most nominations and legitimate experience stories by the nominators is the winner. The deadline for nominating is January 19, 2020.
Augusta Street (or Augusta Road if you prefer) has many outstanding businesses. This year we would like to show appreciation to a business in the area that goes above and beyond every day, cares about the community, and is committed to customer service. Please keep this in mind as you are placing your nomination.
Nominations are closed and the Business of the Year will be announced at ARBA's Annual meeting in February.