Augusta Road Business Association was created to help bring community and businesses together in the Augusta Road area. We are proud of the community progress we have made over the years from Holiday Open House, which started in the 1980's, to the newly added Annual Summer on Augusta Festival as well as partnerships with local schools and communications with the city on progress of Augusta Road. We have created new avenues for the Augusta Road community to engage and we look forward to paving new avenues in the future.
If you have any ideas for members of ARBA please reach out to us! onlyonaugusta@gmail.com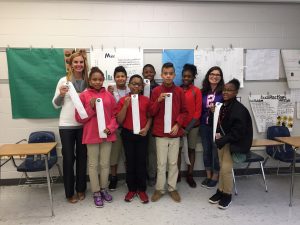 Stay tuned for highlights from our first year doing ARBA in Residence at Hughes Academy of Science and Technology. Each month a business owner will attend a class at Hughes to give them a hands on learning experience.